---
My Mountaineering Expeditions
---
"In these hills, nature's hospitality eclipses all man can do. The enchanting beauty of the Himalayas, the bracing climate and soothing green, envelops you. I wonder whether the scenery of these hills and its climate are surpassed or equaled by any of the beauty spots of the world." - Mahatma Gandhi.

I believe that one never conquers a peak, rather builds a friendship with the peak and reaching the summit is like getting into the heart of your friend ! I have so far befriended Mt.Kanchendzonga ( India ), Garhwal Himalayas ( India ), Northern Rockies ( Canada ), Mt.Fuji ( Japan ) and the Nilgiris ( India ) and hopefully one day - Manasarovar ( Tibet ), Mt.Kailas ( Tibet ) and maybe the one & only... Sagarmatha a.k.a Mt.Everest ( Nepal )!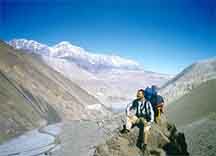 Circa 1992 - As a member of the five man team from Calicut REC, I scaled 15,200 ft of Mt.Kanchendzonga, world's third tallest peak. Mt.Kanchendzonga is 28,208 Ft tall. A gripping recount of the thrilling Himalayan Expedition undertaken from the Sikkim (India) side of the peak..... A Tryst with Kanchendzonga

Come 1993 ! The Himalayas beckoned me for a second time and, I successfully led a team - we scaled 16,500 ft of Garhwal Himalayan ranges to reach the Roopkund Lake

Out of College and into the real world... job, career... I find less time to dedicate to my passion for climbing. But I did manage finding out some time to go trekking in the Mudumalai/Palani ranges near Kodaikanal, TN, India. Apart from this, we used go on treks in the Nilgiri ( Blue Mountain ) ranges in South India, quite regularly.


A refreshing & much awaited break - yeah ! this time it was the Canadian Rockies in the Summer of 2001. The fresh air, the mighty Rockies, the Ice fields Parkway... at the Jasper National Park & Banff National Park in Canada... I felt elated !

Mt.Fuji, Japan (oh... I should be saying Fuji-San, as is the custom among the Japanese), a dormant volcano & the tallest peak of Japan. Mt.Fuji is open for climbing only during the summer months and I climbed it in August, 2001.

Half Dome Peak in Yosemite National Park, USA, is literally in the shape of a half dome. Millions of years back, it was a full dome and thru' years of shearing by glaciers, it has become a half dome. I climbed the Half Dome peak in August, 2003. Half Dome Peak overlooks the Yosemite Valley in California.

...watch out for Manasarovar-Kailas, Chomolongmo (Mt.Everest)... yes, one day they would also be on my buddy list !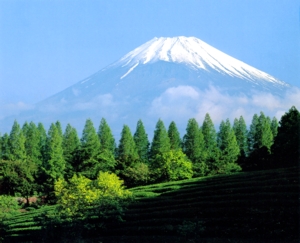 ---
{ Top of page }